Luke just turned one!!!!!
Jean and I had a blast making not only his invitations but also decorations for his Mickey Mouse themed birthday party!!!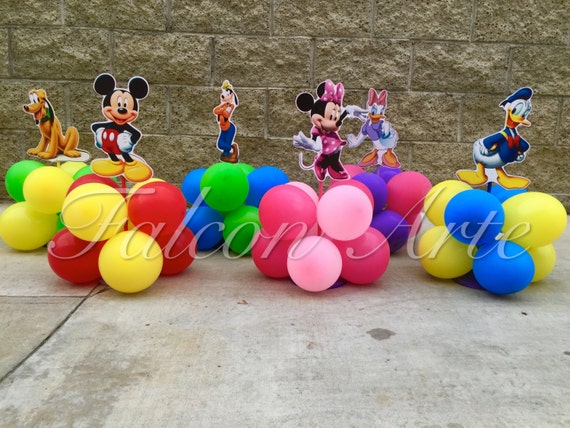 These were inspired by Pinterest and were to have balloons attached like the pin above . . . but between time and life, they never got the balloons but looked awesome in the front yard on painted dowel rods and soon to be placed in Luke's bedroom:
images were made using

Cricut Mickey and Friends Cartridge measuring 12-inches and then lamenated

all paper is Recollections with black shadow

and of course the Stickles Fairy had to add her sheen in their eyes and across the noses!!!
Which Disney Character are you??? I have the temper at times of Donald, a flirt like Daisy and of course I'm just plain Goofy!!!!!
I appreciate and love reading your comments - is your comment the next one I read??? If you have any questions, you can contact me at hercraftiness@gmail.com.
Lynne

this was entered in the following challenges: