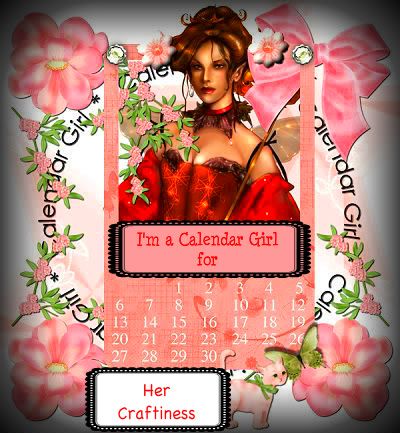 Welcome to our August Calendar Girls' Blog Hop. Papercrafts Presents 365 Cards magazine which is our inspiration for these monthly hops which thus became the Calendar Girls. The magazine has Creative Ideas for every day of the year: occasions, holidays, and celebrations including 42 unique holidays!!! These unique holidays are our inspiration. The August unique holidays are:
August 11th Calendar Girls Blog Hop:
Admit You're Happy Month - Lynne
First week of August: International Clown Week - Lynne
3rd: National Watermelon Day - Lisa Peters
5th: Sister's Day - Kimberly
5th: International Forgiveness Day - Lisa Woodward
7th: National Lighthouse Day- Edwina
9th: Book Lover's Day - Lisa Peters
11th: National Son and Daughter Day - Angie
13th: Left-Hander's Day ~ Anita
15th: Relaxation Day - Laura
16th: National Tell a Joke Day - Lucy
17th: National Thriftshop Day - Kari
22nd: National Tooth Fairy Day - Janet
26th National Dog Day - Lisa Peters
27th: Just Because Day - Kimberly
The hop starts with Lynne
. You won't want to miss a single calendar event not to mention the weddings, graduations, birthdays -- ok, you get the idea!!!!
The line-up for August includes:
Stop by and check out these holidays as I am sure you are going to want to remember these holidays and include them in your card making projects!!!!!
For my first project, Admit Your Happy Month - reminded me of the song
"If You're Happy and You Know it Clap Your Hands". Now, with my "warped" sense of humor, you know I had to figure out a way to make a card to reflect that!!!!
card was cut to be 6x6-inches using Ivory Recollection cardstock

the happy background paper for front and inside is from Cricut Celebrations stack

children, word "happy", and hands which were cut into card shape from Cricut A Child's Year Cartridge

"clap your" cut using Alphabet built into E2

the hands are cut with a center fold that you can actually "clap your hands" with the hands glued on the fold line
For my second project, I have made a friendship card for my friend who loves clowns for the first week of August is International Clown Month
I fell in love with Paper Piecing my Nikki's Just Clowning Around and knew I just had to have it for my card!!!!
card cut 4.25 x 5.5-inches with lilac Recollections Cardstock

clown cut using Paper Piecings by Nikki Just Clowning Around

background of card cut 3.75 x 5-inches with Celebrations Cricut paper stack

balls were cut using white cardstock and then coloring with markers

clown and balls were pop-dotted on front

inside sentiment was cut using Cricut Lacey Labels Cartridge

sentiment is "Laughter is the shortest distance between two people" a quote by Victor Borg

other sentiment is "If you obey all the rules you miss all the fun" quote by Katherine Hepburn
We will have blog candy to the lucky recipient that remarks on each site along the way!
Thanks for stopping by and mark your calendar again next month to see what Holidays to Celebrate on September 8, 2012 for the next Calendar Girls Blog Hop!
God Bless and thank you for stopping by
Hugs, Love, and Pixie Dust